Clio Life-Line COG, under the leadership of Pastor Paul Cochran started in April 2016. This is a church that is small but powerful.
We love God and each other... we are "family". After each service we stay for fellowship and enjoy a small meal together.
Jesus is our center and His Word, the Bible is followed and taught.
So we hope you can join us and check out our family. The Coffee is on!
Our church is more then just a small family for now, God has shown us that we are to open up and increase our outreach in the area. We are to do this through different outreach events Come and join in fulfilling the Great Commission.
Mark 16:15-16 King James Version (KJV)
15 And he said unto them, Go ye into all the world, and preach the gospel to every creature.
16 He that believeth and is baptized shall be saved; but he that believeth not shall be damned.


We are going to train new believers in being disciples and going out to help others find Jesus.
Here are pictures of our church showing inside and out.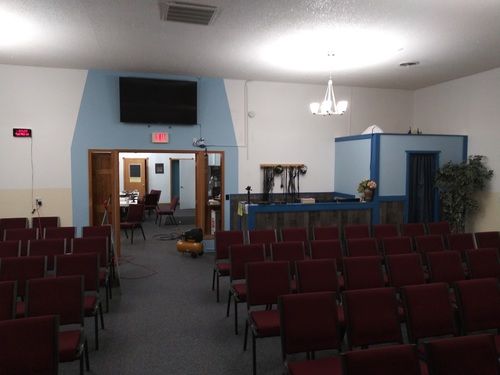 Be a part of our story...
Join us every Sunday as we gather to worship together a 9:30 am and 11 am.